Shrine Auditorium Information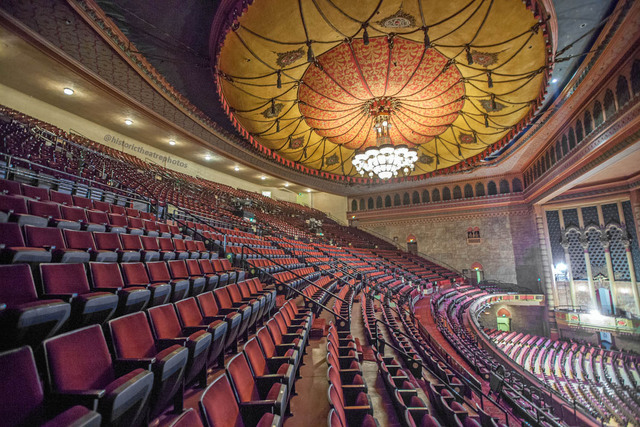 The Shrine Auditorium is one of the most historical venues in North America and is situated in downtown Los Angeles, California.
Fans travel far and wide to come and be a part of the experience of live music and other events at this incredible venue.
With it's single largest proscenium style stage with freestanding balcony in North America, The Shrine Auditorium always impresses each and every one of it's guests and has fans returning time and time again to it's doors.
Throughout the decades, The Shrine Auditorium has been used for such a wide range of events, including many prestigous award shows such as; The Academy Awards, The Grammy's, the SAG Awards, People's Choice Awards, BET Awards and more.
The Shrine Auditorium also plays an important part to the Southern California headquarters and is often rented out to the live and televised arts.
As this venue is such a multi-purpose building, it really lends itself to cover all basis from theater productions to movie screenings, operas, business meetings, large confrences and conventions.
As well as most importantly being transformed into a music venue for over 6,000 concert go-ers throughout the months.
Some of the biggest names in music have taken to the Shrine Auditorium stage and many more are still to come. The venue invites superstar guests to perform to the adoring crowds from all kinds of genre's including mainstream acts to legendary rock bands.
It really is no wonder why The Shrine Auditorium is such a popular venue to visit, with it's deep rich history and ecclectic mix of events. Not to mention it's breath taking decor from the moment you walk up to the building, to the time where you take your seats in the beautiful and grand theatre styled auditorium.
If you're planning to visit The Shrine Auditorium – one thing is for sure, you won't be dissapointed!
More Shrine Auditorium information:
Ticket Policy:
Read about the ticket policies from our preferred ticket reseller and about their authenticity guarantees.
Seating Map:
Have a look at the Shrine Auditorium seating map and learn about different seating arrangements.
Parking Information:
Driving to the venue? Read more about Shrine Auditorium parking options here.